RANK: 7.5/10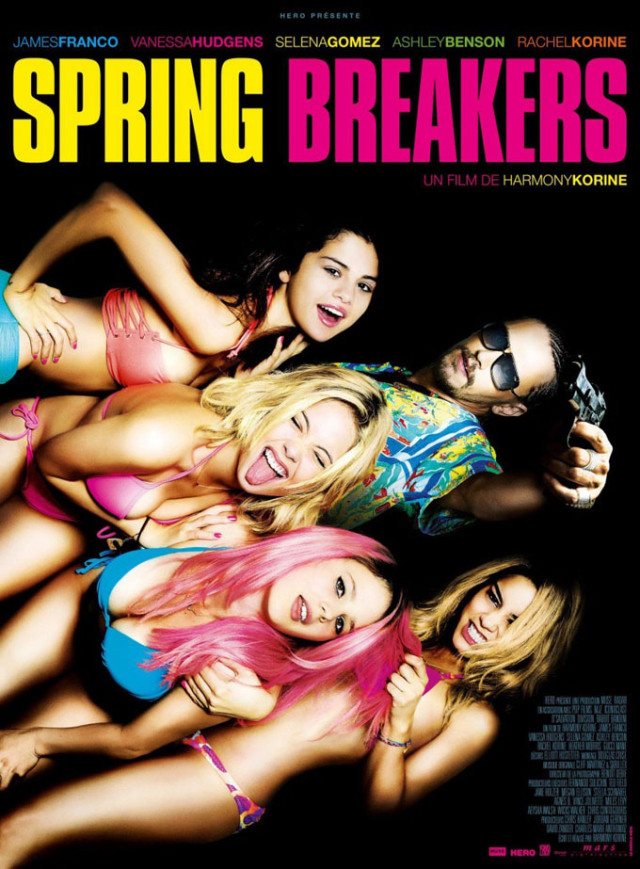 I have said many times that I enjoy films that are "hidden treasures" (films that came out that you might've missed, but discover later and end up being quite surprised). Discovering these "quieter" films that have slipped past us because of films like Iron Man 3 or Pacific Rim hogging the box office, it is a treat to discover them at home and sometimes they take us by surprise. In this case, Spring breakers took me by a huge surprise.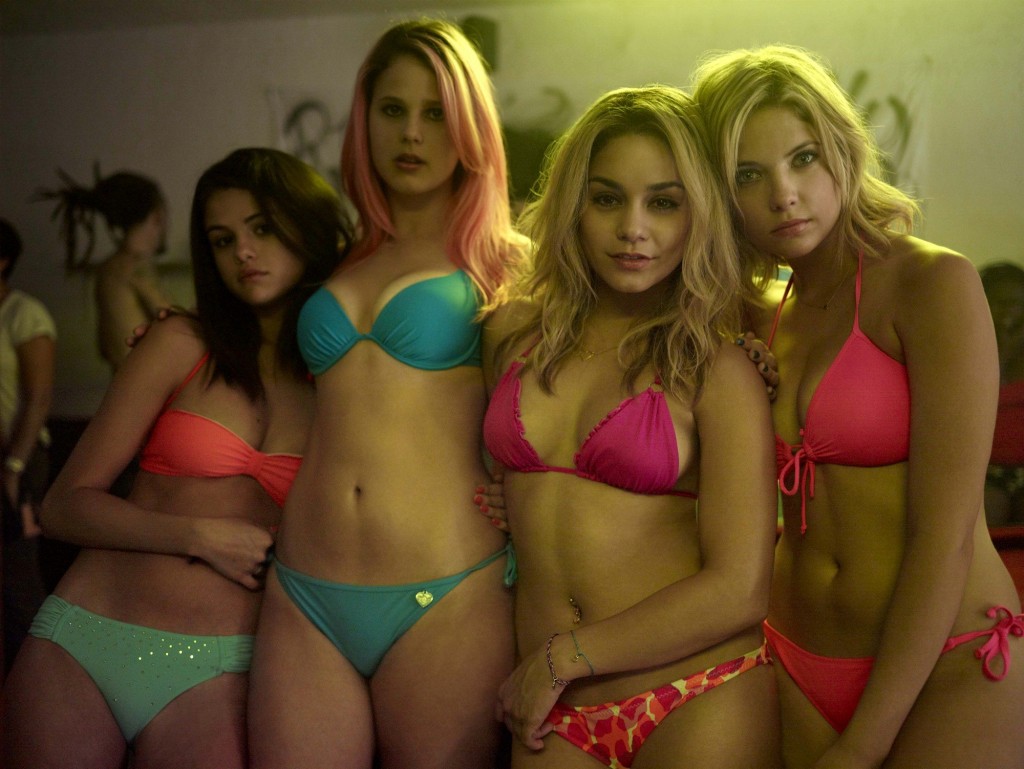 Do not let the title fool you that would be my first warning. This film is about four childhood girls who grew up together being best friends their whole lives and all share the same college dorm together. There's Faith (Selena Gomez), Candy (Vanessa Hudgens), Brit (Ashley Benson), and Cotty (Rachel Korine) – four girls who are done with college exams, teachers, early wake-up call's, and the stress of higher learning. It is time to party! Yes, Spring Break is almost upon them, however they have one small problem; they don't have enough money to get down to Florida to have the time of their lives. Faith, who is the church-going, innocent girl of the group, not a mean bone in her body type, is unaware that her three girlfriends decide to rob a restaurant to get the money. Once they do, they are on the highway to hell and anything goes. And in this case … it does. Party central consists of naked girls, sex, drugs, music, parties, and of course tons of alcohol.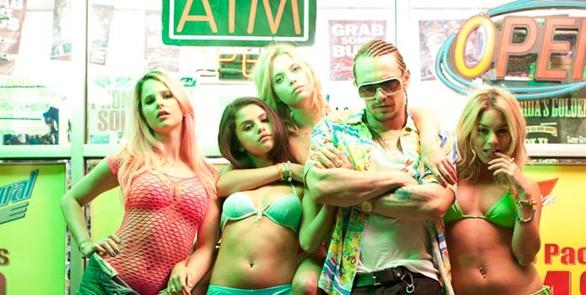 These four girls see and eventually do things they never dreamed of doing. Living like there's no tomorrow, living on the edge, and living one big on-going party is all they do while they are there. However, you play with fire sooner or later you will get burned. The four girls get arrested at a party and are stuck in jail, stuck that is until a rapper/drug/arms dealer named, Alien (James Franco) comes to bail them out. Immediately we think as "payment" Alien is going to pimp the girls out as payback for bailing them out. However, we see inside Aliens world of drugs, alcohol, guns, and some serious partners in crime. This film takes a complete turn at this point because we don't really know what Alien's intentions really are and how far he will take these now "not-so-innocent" girls? Alien has a plan and his use for these girls after all the parties, drinking, drugs, and sex finally comes into view. You see, Alien has enemies and a score to settle. Will these party girls help him or be just another victim of the chaos and hell known as Spring Break? To find out, I recommend Spring breakers, but with serious caution!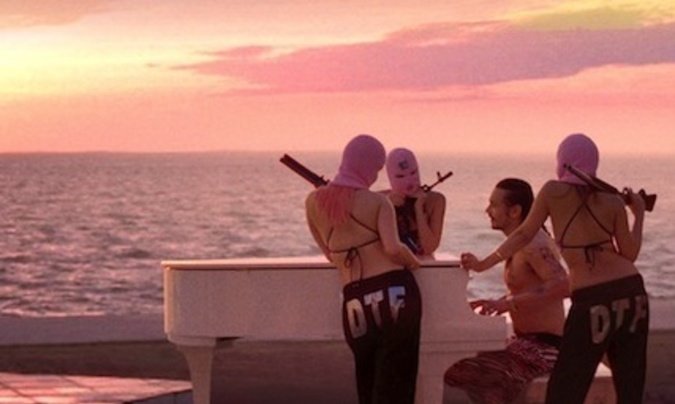 I have seen plenty of films in my time and I have seen some really raw films. I must say without question this is one of those films and definitely the rawest film of 2013. You think you know where this film is gonna go, but you don't. This film is extremely a bad influence on today's youth. This is a perfect examply of this generation and how they live and party. Certain films leave you either happy, sad, scared, or disturbed. In this case, after watching it I felt dirty, uneasy, and very dark. There are some major raw scenes of nudity, sex, drugs, and partying that are not for young viewers. However, with all this darknest and serious violent tones, I found myself actually liking this film. It had a good story with a twist, the images and directing were very modern and for this generations style, and most of all; without question this is James Franco's Best Dramatic Role of his career, I think.
RANK: 7.5/10
Regista/Director: Harmony Korine
Cast: Vanessa Hudgens, Selena Gomez, Ashley Benson, Rachel Korine
Usa 2012