RANK: 7/10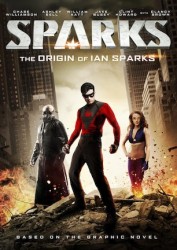 1920, Rochester, a meteor flashes through the sky piercing clouds, killing some innocent people and donating a huge power to other (fortunate?) thirteen ones. A terrible car accident leaves Ian Sparks (Chase Williamson, John Dies at the End) alone, after his parents' death, and he tries to throw his thoughts into an unending fight against crime, fostered by costume and mask made by his grandmother. Teaming up with Lady Heavenly (Ashley Bell, The Last Exorcism), Ian faces the most savage criminal of the nation: Mantanza (William Katt, The Man from Earth).

Based on a graphic novel written by Christopher Folino (who also co-directed this movie) published by Catastrophic Comic, Sparks is an independent movie shot in only twelve days, full of passion and desire to emerge from the underground reaching a vast range of audience thanks to its inner strength. The story is told through the words of Sparks, who talks with a journalist on a rooftop waiting for the final battle against crime. There's a "rainy" atmosphere that smells like Zack Snyder's Watchmen more than Josh Whedon's The Avengers, even if some scenes are affected by Matthew Vaughn's Kick-Ass.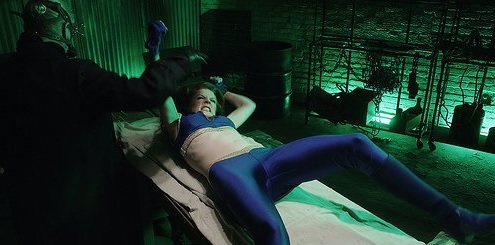 Obviously budget limits sometimes are visible, so please don't compare Sparks special effects with some mainstream work (and money) and enjoy all the action and mood an independent movie like this is capable to offer. Moreover Chase Williamson and Ashley Bell are simply great.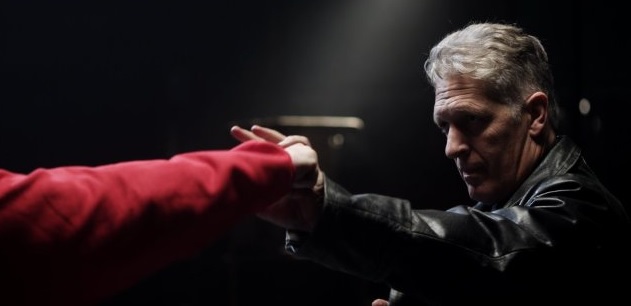 Licensed by Image Entertainment, Sparks's dvd looks really good, even if low budget could have suggested a not great impression, and audio quality follows with a clear 5.1 Dolby Digital track. The disc lacks only in extra features, by offering a commentary with Christopher Folino, Todd Burrows and William Katt, a short behind the scenes featurette and a 1 minute deleted scenes video.
RANK: 7/10
Regista/Director: Todd Burrows, Christopher Folino
Cast: Chase Williamson, Ashley Bell, Clancy Brown, William Katt, Jake Busey, Merina Squerciati, Clint Howard, Scott Rinker
Usa 2013
Posted in Action and dvd/blu-ray by Giulio De Gaetano on April 27th, 2014 at %I:%M %p.