Where to begin… It is hard to believe it has been 50 years since the Master of suspense, Alfred Hitchcock, showed us that it's not always safe to take a shower. To never stop at a motel in the middle of nowhere. That a boys best friend is his mother. And that he can scare the crap out of us even 50 years later! THAT is pure genesis that will never be duplicated again. Call it, lightning in a bottle. The man himself inspired film makers for generations. His style of horror film & storytelling inspired us. He changed the way we look at horror films forever and in my oppinion, very few could be put in the same league as Psycho.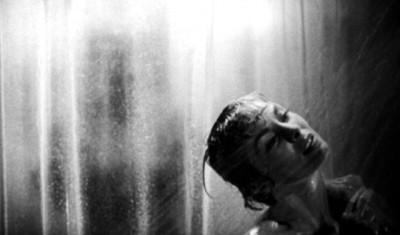 You can have your Freddy's, your Jason's, your Michael Myers, your Jigsaw's, even your Chucky's, but there is no horror film character that even comes close to the historical icon character of Norman Bates. Well, maybe Hannibal Lecter. The horror film genre has gone through the ringer over the years. Hit's, misses, and the "Why?" Before Psycho, all we had as film goers was the classic monster films from Universal (Dracula, the Mummy, Creature from the Black Lagoon), then we went through the SciFi/Horror "Aliens have landed" films of the 50′s. Horror took a major left turn when Psycho hit the big screen. It knocked the socks off of most of our parents when they were kids and ands still knocking socks off to a whole new generation.
We all know the classic story; a young woman, Marion Crane (played by the original Scream Queen; Janet Leigh), who steals some money from her job & skips town. Scared & confused, she pulls over on a rainy night and has a stay at the Bates Motel. Marion doesn't know what she's in for. A night of terror & the unspeakable happens (if you don't know this famous scene by now, you don't need to be watching films). Once Marion is found missing, her sister( played by Vera Miles) hires a private detective to search for her. After several no shows, the detective stops at one last motel on the road to nowhere; the Bates Motel. Once he soon is not heard from, Marion's sister and male friend go looking for both of them. Once again leading back to the dreadful Bates Motel. But someone is causing all these disappearance's. Just who that someone is becomes the mystery & is revealed at one of the most shocking endings of horror film history.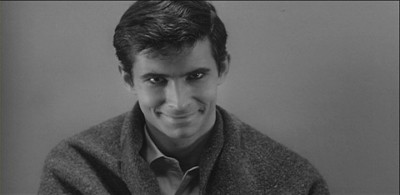 The perfect performance by Anthony Perkins is amazing. He doesn't just play a psychotic killer, but it's the "mental" side that blew me away. In one scene he's nice & friendly and ready to help, but then in the next….well, we all know. His dear old mother takes care of Norman as he takes care of her. That in itself is just another level of his craziness. I think my two favorite part's in the whole film is..well, there's a lot, but when Norman talks with Marion in the parlor and once Marion slips and says the wrong thing about his mother, it's that quick change of talking and attitude which is some of the greatest acting because it's just then Marion realizes the mistake she made by staying there. The other is when the detective comes to question Norman if he had seen Marion? Once again, Norman talks nice & sweet, but once he get's caught in a corner, bam! his actions and way of speaking changes until he asks the detective to leave. But to top the scene off even more, he smiles once the detective drives away! He played the detective and got away with it.
There aren't enough words to say just how classic, perfect, horrifying, suspenseful, thrilling, sad (in a way), and unforgettable this film is. The performances were top drawer and they have stayed in our minds ever since. it doesn't matter what age you are, what year it is, or anything – this film has proven the test of time.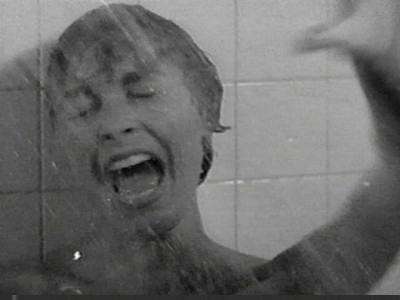 Bottomline: I've had my personal share of this film; I worked at Universal where it was filmed and have been up to the Bates house & Motel, I've met Anthony Perkins only once, & I'm friends with one of the directors of one of the sequels. Great things came from Psycho; Anthony Perkins became a great actor & his character Norman Bates became a horror film icon, Janet Leigh also became a legendary actress, having a daughter; Jamie Lee Curtis be the Screem Queen of my generation, Alfred Hitchcock proved he can STILL scare the hell out of us and a Master of his craft, and finally – we ALWAYS check the bathroom & lock the door whenever we take a shower. Not too many films can make such an impact on it's audience. I don't remember when I saw Psycho for the 1st time, but I do know, it has helped me respect films as an art form ever since.