RANK: 7.5/10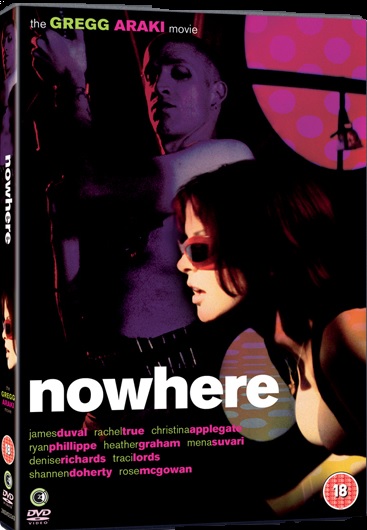 18 years old, Derek (James Duval) floats through his (bi)sexuality getting engaged with his messed-up girlfriend Mel (Rachel True), involved in a lesbo relationship with Lucifer (Kathleen Robertson), and a fascinating gay, Montgomery (Nathan Bexton). Derek's life is a continue struggle with himself, a drug-addicted problematic boy running side by side with similar bedfellows.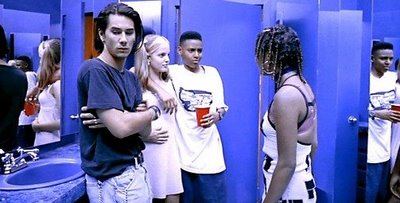 Gregg Araki, we know, is a painter of life, a director capable to shoot youth by using acid lens and Nowhere is a perfect example of his (deviated) art. Experimentation moves through young bodies, fresh meat mutilated by drug as much by boredom: everyday is a sort of carbon copy of the day before so what's the shortest way to reach the daybreak? Araki answers by immerging his characters into a black comedy shaped movie.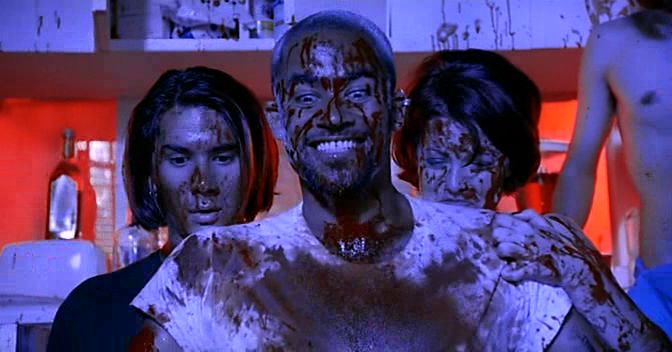 Nowhere is the last one of the "Teenage apocalypse trilogy" movies, following Totally Fucked Up (1993) and The Doom Generation (1995) and representing the New Queer Cinema, a way of writing down plots that can be absoluetly loved or hated. Described as "a Beverly Hills 90210 episode on acid" and emphasized by a soundtrack played by The Chemical Brothers, Marylin Manson and Suede, this Second Sight dvd is a must have, a surreal experiment where you can find hilarious cameo (Traci Lords, Shannon Doherty and Rose McGowan as example).
RANK: 7.5/10
Regista/Director: Gregg Araki
Cast: Debi Mazar, Rachel True, Chiara Mastroianni, James Duval, Nathan Bexton
Usa 1997
Posted in dvd/blu-ray by Giulio De Gaetano on October 5th, 2013 at %I:%M %p.