RANK: 8/10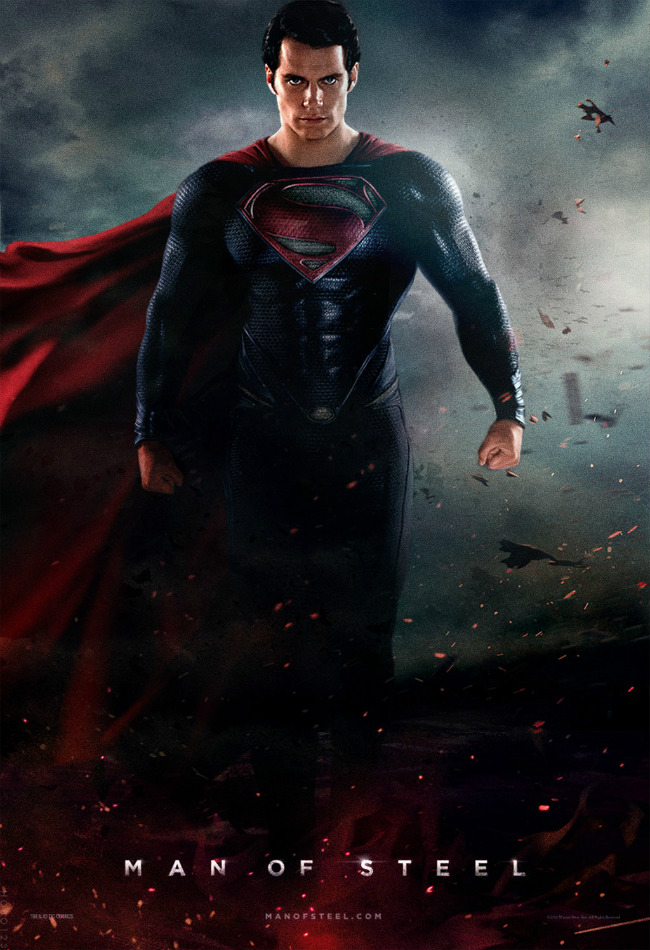 The Summer Blockbuster Train travels onward. We've seen some hits and some misses so far, but what could be the biggest film of the summer is now out in theaters! Man of steel has hit theaters and hit it hard. The latest Superman film has already broken box office records and here is my review of Man of steel.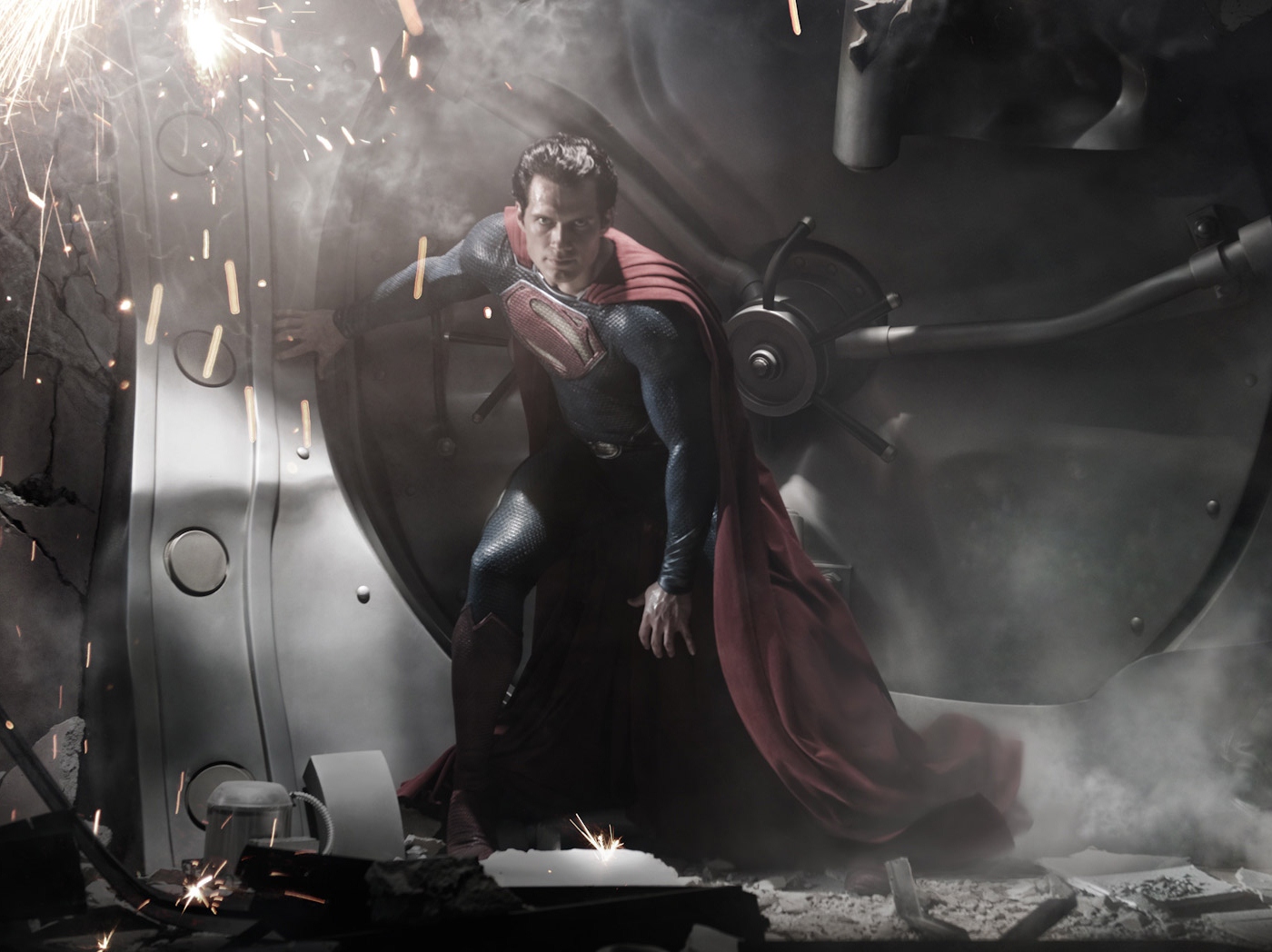 Superman, the most popular superhero of our time, first appeared in Action Comics in June of 1938. No one had any idea back then that this iconic hero would take not just the comic book world by storm, but the television and movie world as well. Since it's first appearance, Superman has been in every adventure, trap, scenario one could imagine. He has fought villains on earth and beyond. He has died and returned. Having tons of merchandise, television shows, and movies – Superman has made his mark on Pop Culture like no other. The character hit the big screen in 1978. I remember it well, I was in the audience, 7 years old, and my eyes were as wide as the screen wishing that there really was a true Superman out there saving the world. In 1981, Superman 2 hit the big screen and is clearly the best sequel to the franchise and without question one of Best Sequels of All-Time! Sadly, Parts 3 and 4 were very disappointing and the movie franchise ended. Even tho, it had a life on TV in a show called Smallville, the "early years" of Superman. And also a show called Lois and Clark. Still, fans wanted more. It was in 2006 that Superman Returns hit the big screen. Not sitting well with fans or critics, fans of the franchise felt they'd never get the true Superman movie they deserve.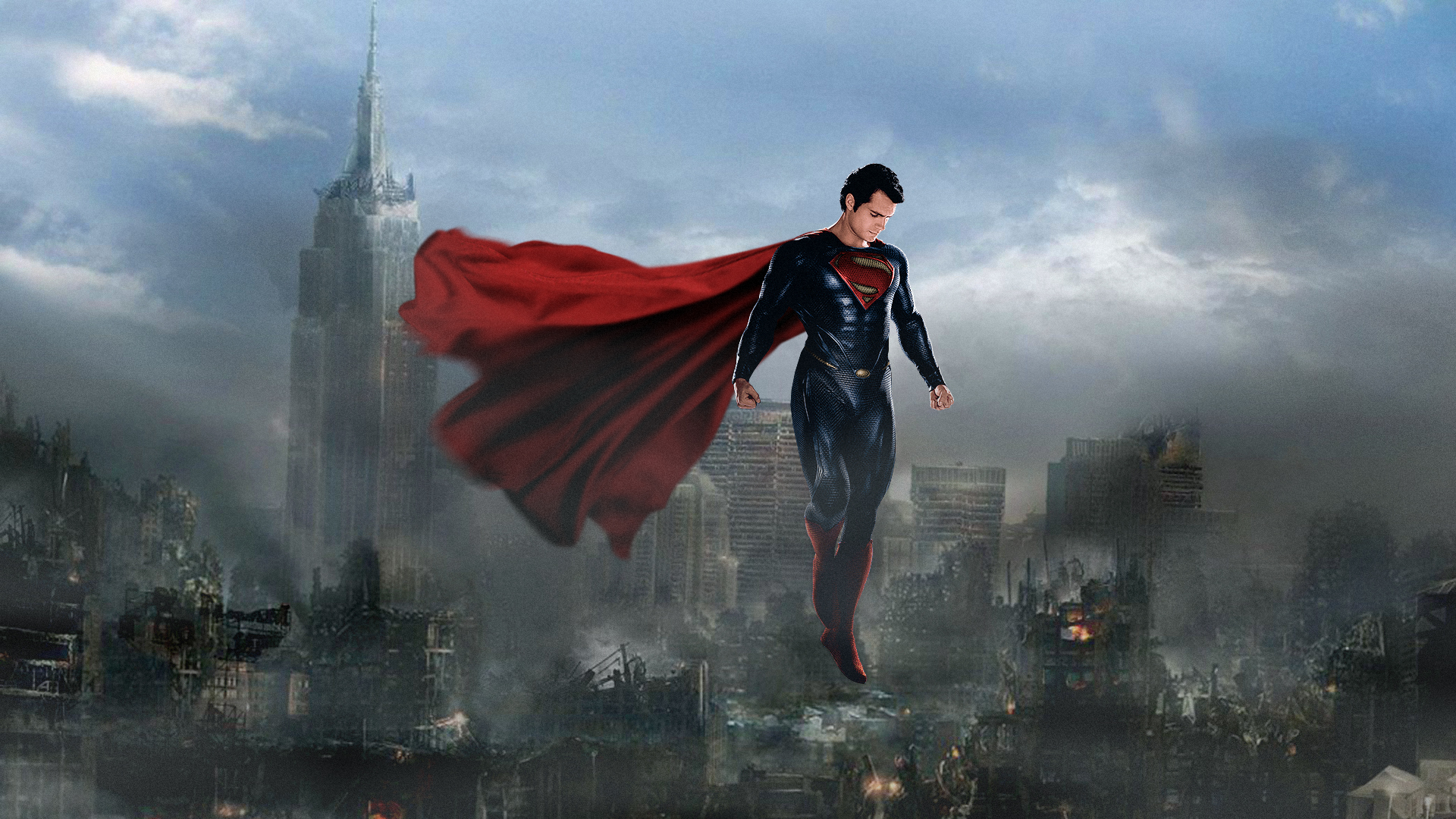 After the great success of The Dark Knight films from director Christopher Nolan, it was time again to bring the man in the red cape to life..again! That time..has come! Man of steel is a powerhouse of a film! In the same tradition as Batman Begins, it is an origin story. We all know the story by now, but the way it was told in this film was quite..unique. We begin the story on the planet Krypton, Superman's home world. The planet Krypton is in chaos. It's center core is weak and the planet is coming apart. Jor-El (played by Russell Crowe) tries to tell the council this but they are under the command of General Zod (played by Michael Shannon). Jor-El and his wife put genetic codex into the cells of their new baby, Kal-El and launch him into space. Once Zod hear's of this, he kills Jor-El and is then sentenced to the Phantom Zone along with his followers. The Phantom Zone is a black hole, trapped there forever … so we think.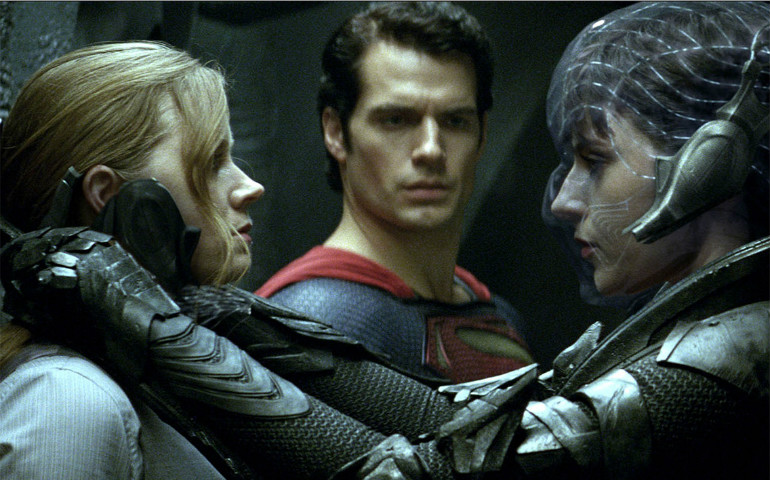 The film then takes us to another storyline of Kal-El/Superman (played by Henry Cavill) to different points in his life from a little boy being bullied at school to working on a fishing boat. There are many flashbacks with his Earth parents, Martha Kent (played by Diane Lane) and Johnathan Kent (played by Kevin Costner). We see things in these flashbacks that we've never seen or known before about Superman. We even see a new and unique way of how Superman meets Daily Planet writer, Lois Lane (played by Amy Adams). We flash back and forth bringing the story back to General Zod who has escaped and learned the son of Jor-El is on planet Earth. He demands he come forth or he will destroy Earth and it's people. However, Zod's real intentions is to turn Earth into a new Krypton with the weapon of mass destruction weapon known as the "World Engine" and populate Earth with a new breed of Kryptonians. Will Superman save the day? To find out I recommend Man of steel.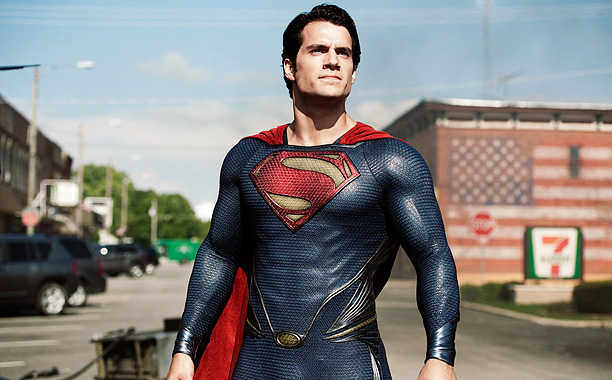 This is a mega film to begin with. You have an all-star cast; Henry Cavill, Amy Adams, Michael Shannon, Russell Crowe, Diane Lane, Kevin Costner and Laurence Fishburne. It is directed by Zack Snyder (who directed Watchmen, 300, and Sucker Punch) and Produced by Christopher Nolan (who did the The Dark Knight films and Inception). It is wall-to-wall CGI effects and at times it's a little too much. This is not the comic book/sugar coated Superman we know. This is an origin story, it is violent, and it tells the story we know, but from an interesting view. It is dark (much like how Batman Begins was) and it is very entertaining. I felt Hans Zimmer's score didn't capture the magic like John Williams classic soundtrack did in Superman (1978 & 1981), it did feel a bit long, and the final battle fight scene between Superman and General Zod dragged way too long. However, with all franchises there has to be a beginning and now we've seen that with Man of steel. I can not wait for Man of steel 2 which is in the works as well as the Justice League movie (Which includes Superman, Batman, Wonder Woman, and many others from DC Comics.). The directing was well done, Henry Cavill as Superman did a great job and pulled it off nicely. This was a lot of fun to watch and again, a familiar tale with an unique view. If you want a summer movie to enjoy I recommend seeing Man of steel.
RANK: 8/10
Regista/Director: Zack Snyder
Cast: Henry Cavill, Amy Adams, Michael Shannon, Diane Lane
Usa 2013