RANK: 7.5/10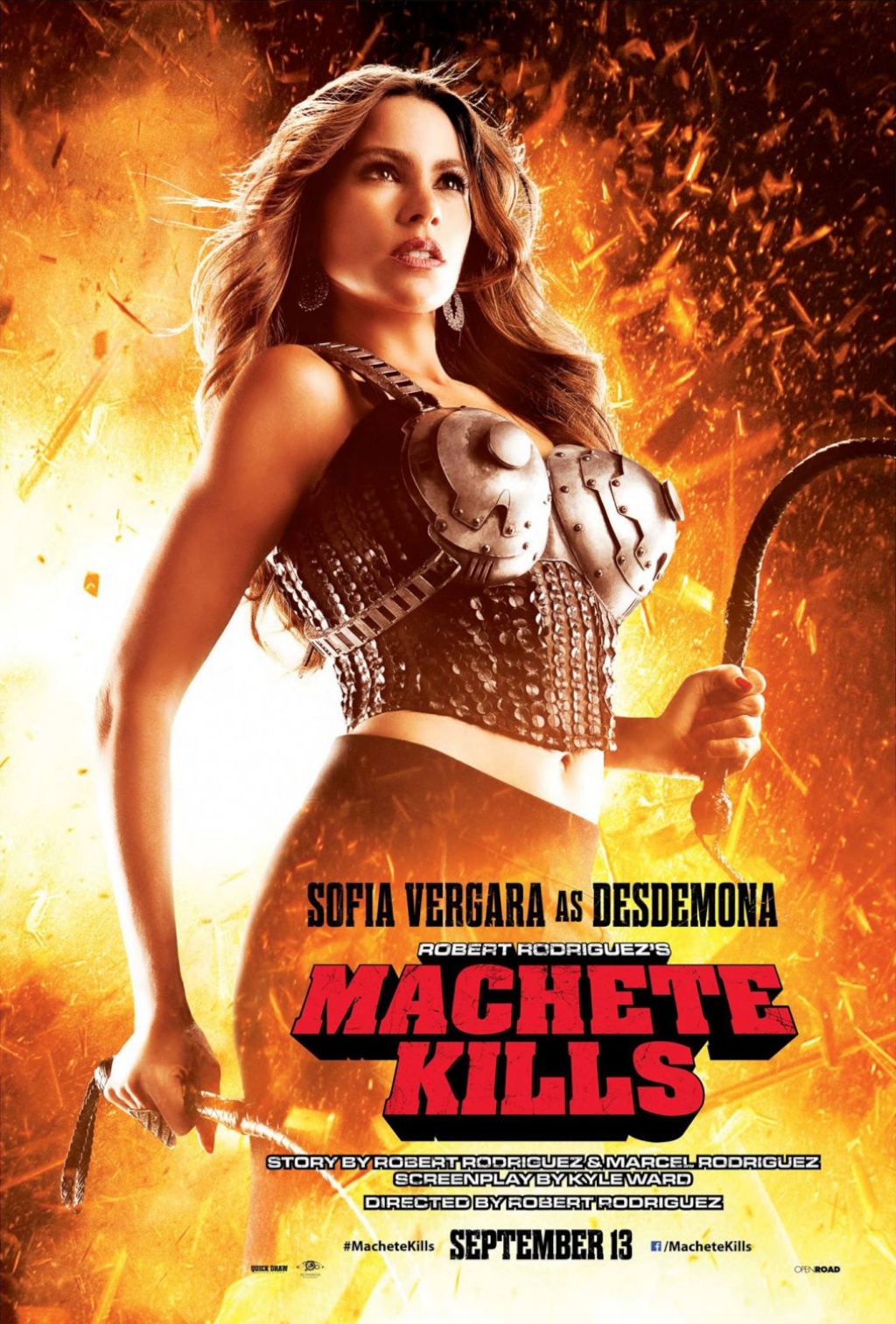 Let me first tell you, this film is not for everyone. Certain directors have a fan base that pretty much follow them anywhere. If you've seen director Robert Rodriguez's other films such as; Planet Terror, Desperado Trilogy, or the original Machete then you will be familiar with Machete kills humor, over-the-top violence, and nods to the "grindhouse" B-films of the 70′s.
Along with the repeated characters and actors from all of the other Rodriguez films. Machete kills is in a word … crazy!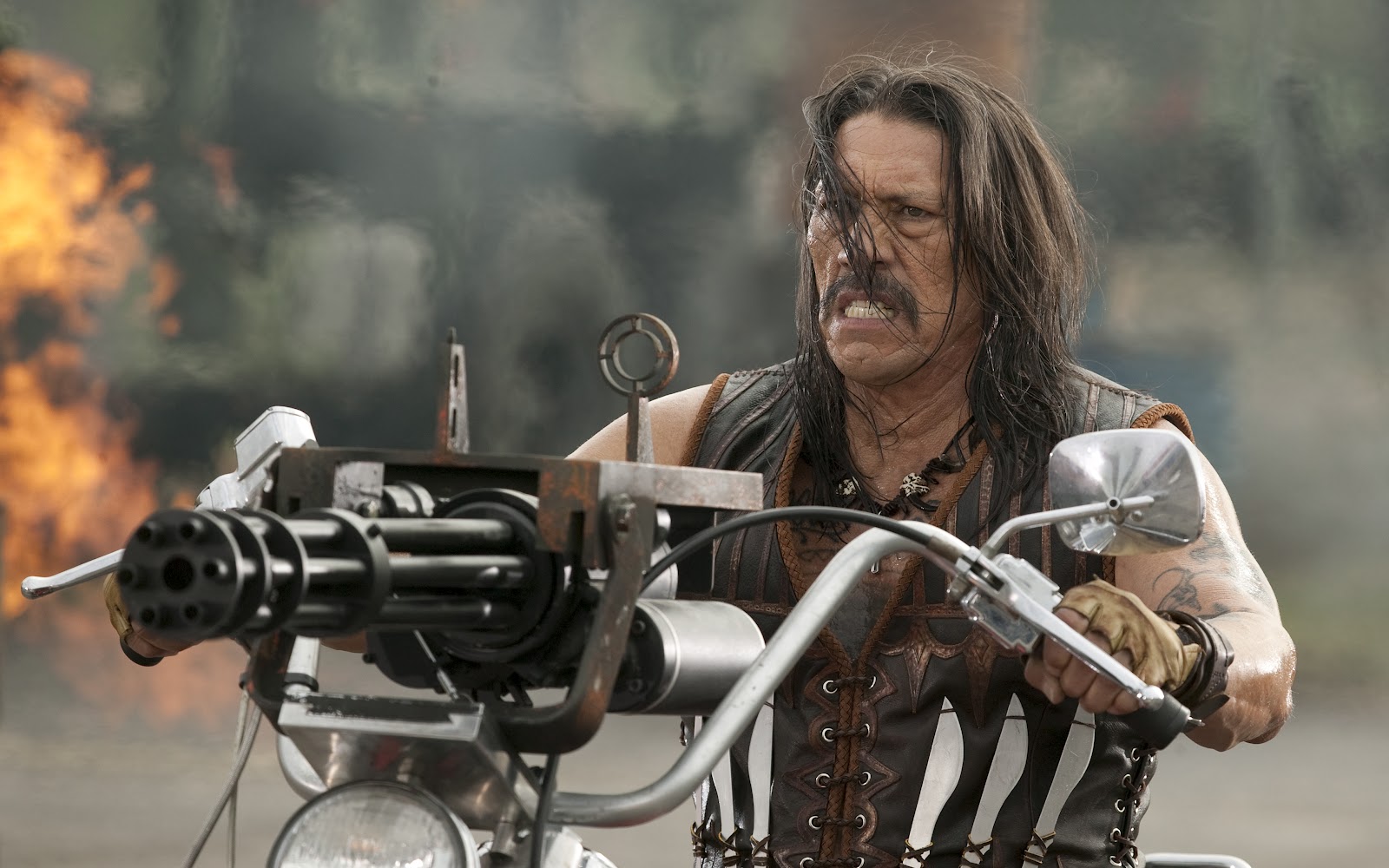 Machete kills is the continuing adventures of Ex-Mexican Fed, Machete (played by Danny Trejo). He has been hired for his skills, bad-ass attitude, and long blade by the coolest President ever (played by Charlie Sheen). He is hired to fly to Central America to stop a madman, Mendez (played by Demian Bichir) who has split personalities and has a missle aimed at Washington DC to start a war, however, the bomb is also attached to Mendez's heart so if he dies the missle is launched. What Machete finds out while on his mission is, the real madman is Voz (played by Mel Gibson) who is preparing to start a war by launching a missle into space. It is up to Machete to stop him, but along the way everyone is after Machete with a big price on his head. Will Machete stop this madman and save the planet? If you are a fan, of course I highly recommend Machete kills!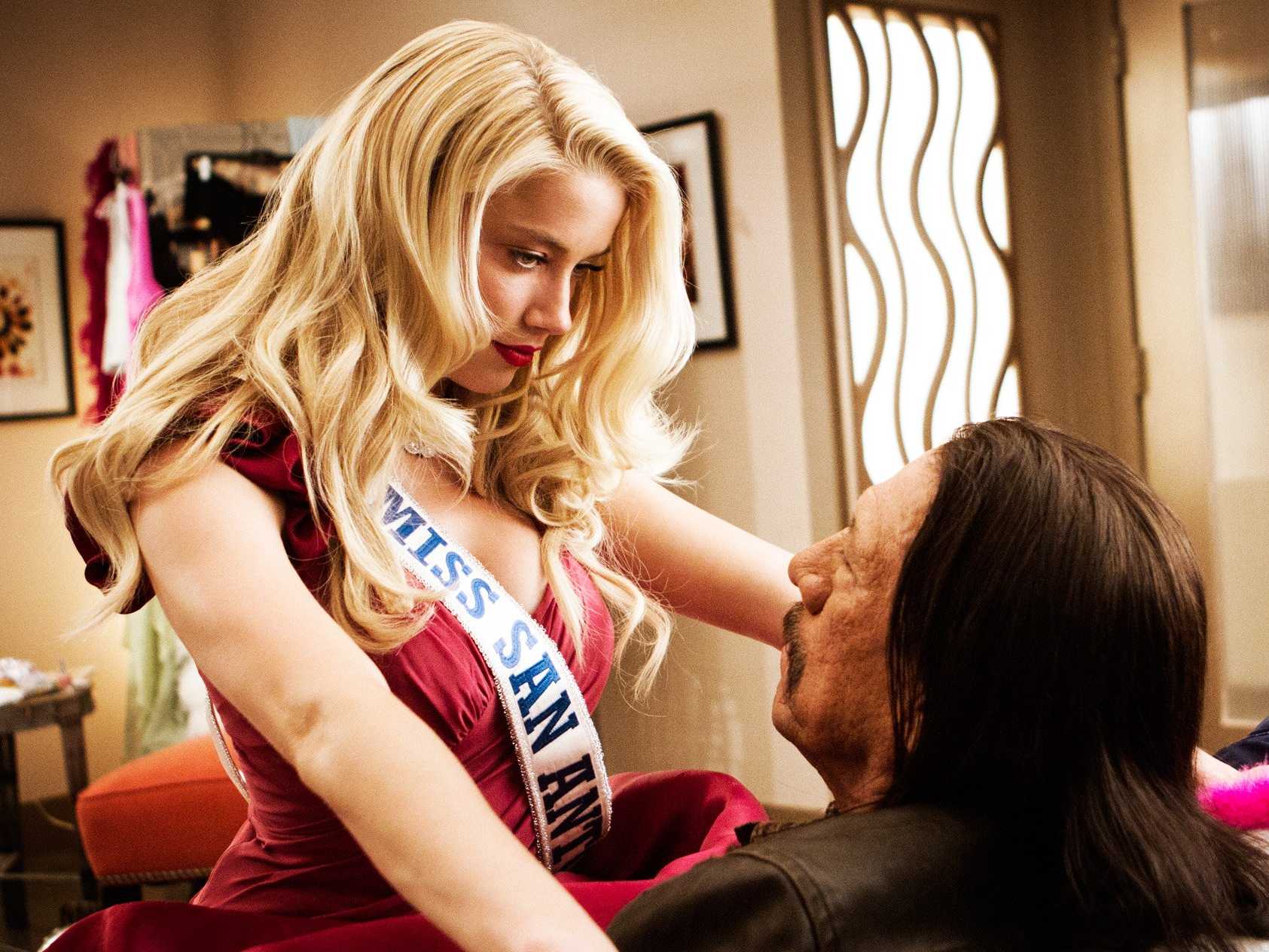 This film is pure craziness! It is way over-the-top, makes for a bit of a confusing plot at times, and beyond violent, however, it is the most fun I've had at the theater this year! If you know the other films Machete has spawned off from, you will get every joke, every "nod", and every detail. There is a wide variety of characters in this film performed by actors such as, Lady Gaga, Antonio Banderas, Amber Heard, Michelle Rodriguez, Cuba Gooding, Jr., Alexis Vega, Walton Goggins, Vanessa Hudgens and Tom Savini. Along with some very sexy killers and "nods" to such franchises as James Bond and Star Wars. Do not miss the beginning trailer (because as we know by now they are the "fake" 70′s spoof trailers Rodriguez does in all his films) and make sure you stay through till after the credits, you'll be glad you did. I had a lot of fun watching this, it is a "check your brain at the door" type film and just have fun with it.
RANK: 7.5/10
Regista/Director: Robert Rodriguez
Cast: Danny Trejo, Alexa Vega, Mel Gibson, Jessica Alba
Usa, Russia 2013
Posted in Action and Pulp/Noir by Tony Northrup on October 15th, 2013 at %I:%M %p.