RANK: 8.5/10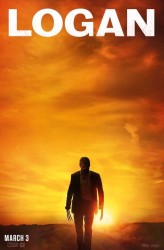 Our first superhero film of the year is a sequel, but also the "final" film of the series. LOGAN is the third, and final film of the WOLVERINE series, and the 10th in the X-MEN film franchise. The story is based on the fan favorite comic book, OLD MAN LOGAN.
It's the year 2029, all of the X-Men have died, or gone into retirement. The world doesn't have much use for superheroes anymore, so what does one do when you once saved the world, and had a purpose, and now don't? You get a job, and you get old! That's exactly what's happened to once superhero, Wolverine. Wolverine (Hugh Jackman), also known as Logan, is older, living in Texas, an alcoholic, and has a job as a chauffeur, driving a limo. His superhero days are long gone, and so are his fellow crime fighters. He stays with a mutant tracker, and also the once head of the X-Men, Professor Charles Xavier (Patrick Stewart), who is on the verge of death himself, and has also lost his telepathic abilities.
When Logan is approached by a mysterious woman, claiming to be a nurse at an obscure facility, asking for his help, he realizes there must be more going on than meets the eye. She asks Logan to take in an 11 year old girl, Laura, with special powers, and see her safely to North Dakota, and eventually help her across the Canadian border. However, the woman (Gabriela), is found dead, and Logan is left without a clue as to who she was, and who the child is. Now the chase is on, and it is up to Logan to get Laura to North Dakota, and across the border.
In the meantime he must see to the fate of Charles, by bringing him along as well. Along the way, both Logan and Charles run into more than they bargained for, including a Logan clone! To find out what happens on the way to North Dakota, I highly recommend you check out this final chapter of…LOGAN.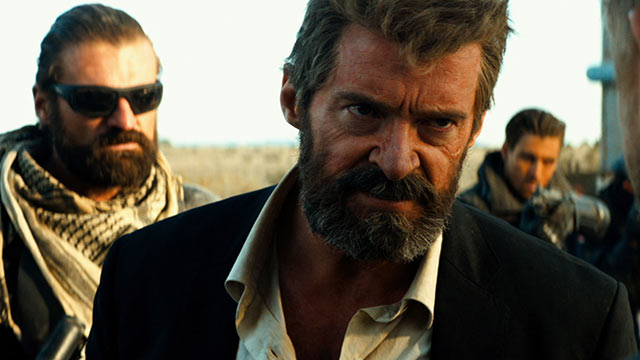 Sometimes you get to a point with superhero movies when you ask yourself, how many more of these can they make? Then just when you think it's over, they reboot the series. Well, that may be with some, but not in this case, it is the last, and final chapter for Wolverine. Sometimes sequels don't end as fans expect them to, but in this case, the film was much better than the second installment in the franchise, and just as good, if not better, than the first film. It has everything you could ask for, plenty of action, but it also has heart. Hugh Jackman, and Patrick Stewart, both did great in this final chapter, and you won't be disappointed. To see how this final episode unfolds, I urge you to take a trip to your local theater to see…LOGAN! I give LOGAN……5 out of 5 Stars
RANK: 8.5/10
Regista/Director: James Mangold
Cast: Hugh Jackman, Patrick Stewart, Dafne Keen, Boyd Holbrook
Usa 2017
Tags: Boyd Holbrook, Dafne Keen, Hugh Jackman, James Mangold, logan, logan review, Patrick Stewart, wolverine 3, wolverine review
Posted in Action by Tony Northrup on March 27th, 2017 at %I:%M %p.