RANK: 8/10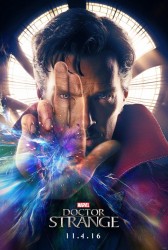 The Marvel Comics character of Doctor Strange, first appeared in the comic book, Strange Tales #110 July 1963. He had story lines in other limited run issues, until a few years later, when he had his own monthly comic book. Now 53 years later, Doctor Strange comes to the big-screen in a new blockbuster film.
Our story begins in Nepal, a group of fighters lead by Kaecilius (Mads Mikkelsen), break into an ancient library, and steal ritual pages from a book owned by The Ancient One (Tilda Swinton), who is an age old teacher of a mystical arts secret group. Elsewhere, highly respected and top neurosurgeon, Doctor Stephen Strange (Benedict Cumberbatch), is the victim of a terrible car accident. His hands are rendered useless, and his career over, until he learns of a paraplegic who walks again after visiting Kamar Taj, in Nepal. Stephen Strange sets out on his own quest, leaving his old life behind, to find that one person who can save him, his hands, and his life.
It is in Nepal he learns from The Ancient One, of different worlds, dimensions, and mystical arts. He learns there is a much higher power and purpose, which has opened up a new door for him he never imagined existed. After several months of indoctrination, Strange realizes he must stop Kaecilius mission of destroying buildings called Sanctums, located in New York City, London, and Hong Kong. Strange has to defy space and time to prevent this from happening. To find out if Doctor Strange can save the world….I recommend…Doctor Strange.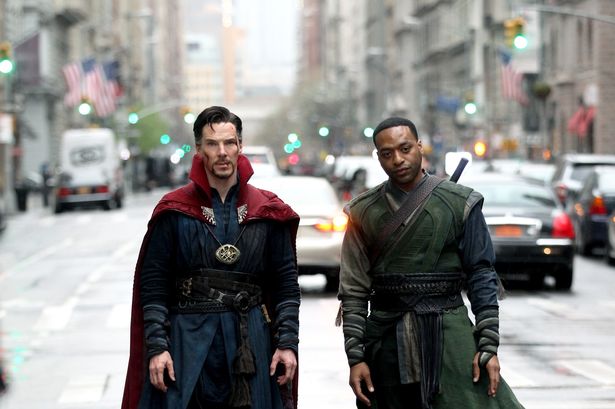 Doctor Strange is directed by Scott Derrickson, and is the 14th film in the MARVEL Superhero franchise. To be honest, I knew very little about the character Doctor Strange, or the comic book before I saw the film, but I thoroughly enjoyed this interesting, humorous, and action-packed super hero film. The film was entertaining, exciting, funny at times, and the martial arts sequences were fantastic. The special effects were stunning and impressive.
There is a scene during the credits, and one after, so stick around and see both, they are worth it! I hope you enjoy this film, and I for one am looking forward to seeing more of…Doctor Strange!
RANK: 8/10
Regista/Director: Scott Derrickson
Cast: Benedict Cumberbatch, Chiwetel Ejiofor, Mads Mikkelsen, Rachel McAdams, Tilda Swinton
Usa 2016
Tags: Benedict Cumberbatch, Chiwetel Ejiofor, Doctor Strange, Doctor Strange review, Mads Mikkelsen, MArvel movie, Rachel McAdams, Scott Derrickson, Tilda Swinton
Posted in Action and Fantasy by Tony Northrup on November 18th, 2016 at %I:%M %p.