RANK: 8.5/10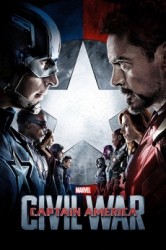 Captain America: civil war is the third film in the Captain America franchise, and the 13th film in the MARVEL Universe. The story of Captain America: civil war takes place one year after the events of The Avengers: Age of Ultron. The film begins with a flashback to 1991, in Siberia, where Hydra has brainwashed Bucky Barnes(Captain America's childhood buddy who was in the last two films), and turns him into the Winter Soldier.
The purpose of Winter Soldier's mission, to recover a potent serum. However, while doing so, a tragic turn of events happen that directly affect one of the Avengers. Flash forward to present day, Captain America and a few of his Avenger friends, are trying to stop Crossbones from launching a biological weapon. Unfortunately they fail, and this causes chaos and destruction, taking many lives. The government is unhappy with the outcome, and warns the Avengers they cannot continue, as the repercussion on society is too severe. With this turn of events, an alliance is formed by 117 countries called the, Anti-Hero Registration Act. This act ultimately divides our superheroes, pitting them against each other.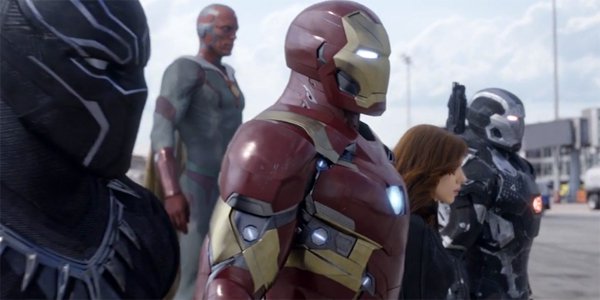 On one side is Iron Man, and those few Avengers who agree the government should have control of their actions. The other side, Captain America, and his crew, believe they should not answer to anyone. With civil war declared between them, new superheros are called in for the fight. There are several subplots throughout the film, which ultimately brings everything together in the end. There's plenty of action, tons of superheroes, a few surprise cameos, and to find out if the Avengers ultimately regroup as one, I highly recommend … Captain America: civil war!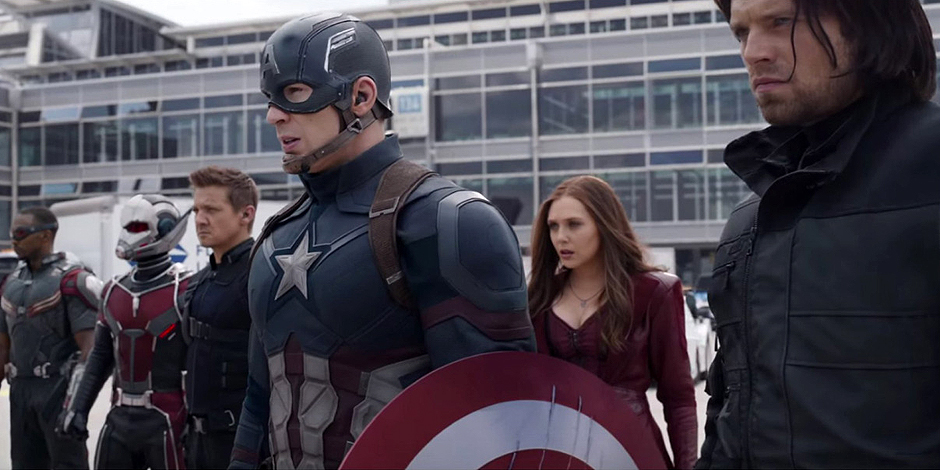 I enjoyed this latest sequel very much! There was plenty of action, funny one-liners, and without any spoilers, a very special young superhero makes an appearance. I loved the cameos as well. All our favorite characters are back: Captain America, Iron Man, Black Widow, Hawkeye, War Machine, Vision, Scarlet Witch, Falcon, and new added hero, Black Panther. This film was a tons of fun, and something for the entire family. In my opinion, this is the best film so far in the Captain America trilogy. One more surprise, there are two extra scenes, during and after the credits, so stick around for both. So, there you have it…Summer Blockbuster Season is full steam ahead! Hope you get out to see some great films this summer. See you in line!
RANK: 8.5/10
Regista/Director: Joe Russo, Anthony Russo
Cast: Chris Evans, Robert Downey Jr., Scarlett Johansson, Sebastian Stan, Jeremy Renner, Don Cheadle, Anthony Mackie, Paul Bettany, Elizabeth Olsen, Daniel Brühl, Chadwick Boseman, Emily VanCamp, Frank Grillo, Martin Freeman, Mark Ruffalo
Usa 2016
Tags: Anthony Mackie, Anthony Russo, captain america 3, CAPTAIN AMERICA: CIVIL WAR, CAPTAIN AMERICA: CIVIL WAR review, Chadwick Boseman, Chris Evans, Daniel Brühl, Don Cheadle, Elizabeth Olsen, Emily VanCamp, Frank Grillo, Jeremy Renner, Joe Russo, Mark Ruffalo, Martin Freeman, Paul Bettany, Robert Downey Jr., Scarlett Johansson, Sebastian Stan
Posted in Action by Tony Northrup on May 14th, 2016 at %I:%M %p.