RANK: 8/10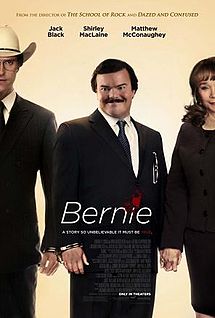 Every now and then, I like to take a break from the blockbusters and mainstream of movies and stop to watch the "little" films for a change. It's been awhile, but thanks to a reliable recommendation, I had heard this film was worth my time.
And they were right! Sometimes it's the "little films" that impress us more than the ones with the big budgets, big name actors, and a number behind the title. I have always encouraged people to take the time for films outside the norm and appreciate a good story, good acting, and something with substance. I believe I have found one of those films. Even tho Bernie was a 2011 film, it was released as a 2012 film, therefore making it one of my favorite films of 2012. Let me share why.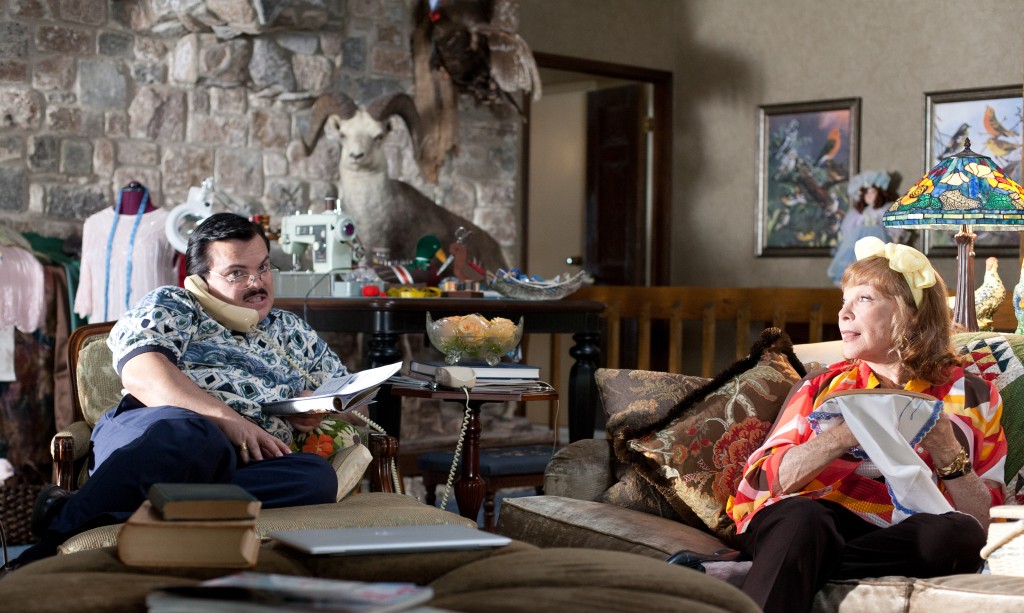 Bernie is an Independent film based on a true story. The film takes place in Carthage, Texas, a very small town of 7,000 and everybody knows not just everybody, but knows your business as well. Bernie(played perfectly by Jack Black), is the local mortician who everybody just loves! Bernie does it all; sermons, funerals, sings, acts, crafts, cooks, gives to the needed and gives to those who don't need – you name it Bernie does it and he does it without asking for anything in return. On the other end, there's Marjorie (played by Shirley Maclaine), who is the meanest, angriest, spiteful, selfish, cheap, most hated, and richest woman in town. No one likes her. No one except … Bernie because he believes there's good in everyone.
When Marjorie and Bernie become friends, they become very close. So close that she gives him money, cars, trips, vacations, access to her bank account, and runs her affairs for her. However, when it comes to small towns, people begin to talk and seeing the two of them together all the time, people begin to wonder. The relationship between them go from just friends, to companions, to obsession on Marjorie's part. Causing Bernie to have no time or friends in his life but her. When things get out of control, Marjorie … disappears, leaving the town wondering what happened to her and did sweet, innocent Bernie have anything to do with it?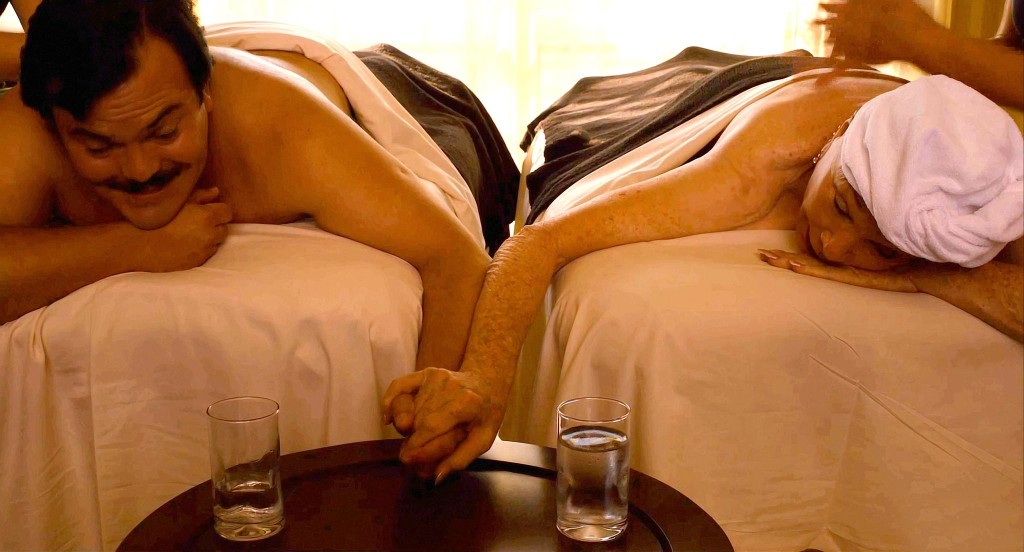 This film is done semi-documentary style with local towns folks telling the story and their opinons of what happened. They make the film because without their commentary, the film wouldn't be the same. Also part of the cast is Matthew McConaughey as Danny Buck a local District Attorney who will stop at nothing to catch his criminals even if it's someone as sweet and nice as Bernie. However, it is Jack Black as Bernie that is the gold in this little film. This is without a doubt his best role to date. A role he was born to play. It is directed by Richard Linklater who brought us Black's other hit film The School of Rock. This is a dark comedy based on true events and even tho at times it's hard to believe it's real … it is. I hope you'll take the time and watch true comedic acting at it's best with Bernie.
RANK: 8/10
Regista/Director: Richard Linklater
Cast: Jack Black, Shirley MacLaine, Matthew McConaughey
Usa 2011
Posted in Comedy and Top movie by Tony Northrup on October 27th, 2012 at %I:%M %p.