RANK: 8/10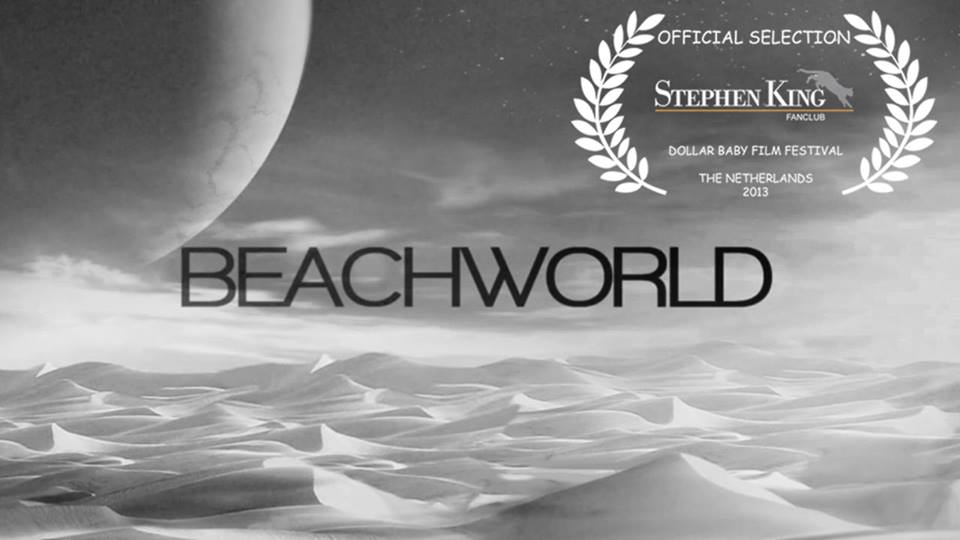 It is time once again to take a break from the big blockbuster films we're use to and take a moment to spotlight another Short film from the Stephen King "Dollar Baby Program". The "Dollar Baby Progam" is a film program designed by King many years ago for up-and-coming filmmakers to get their work out there and show the world what they can do with his words. The latest comes from filmmaker, Maria Ivanova and her film, Beachworld.
Stephen King's Short Story, Beachworld, was first published in Weird Tales magazine in 1984. A year later, it was published in his collection of Short Stories book called, Skeleton Krew in 1985. Beachworld is about a story that takes place in a distant future that is not specified. A spacecraft crash lands on a deserted planet that is nothing but sand. The two remaining passenger's, Rand and Shapiro are the only one's who have survived. After Rand becomes a bit insane, another spacecraft arrive's to rescue them. When Shapiro tries to take Rand onboard, he resists causing a hand of sand to prevent him from leaving. With Shapiro barely escaping onto the ship, leaving Rand behind only to be sucked up by the sand planet itself.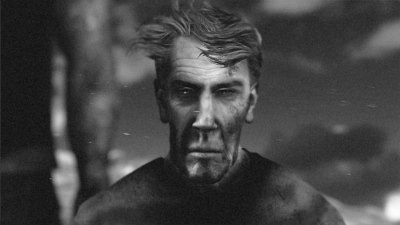 This is a serious tale, yet unique in it's own way. What I enjoyed was the way Maria decided to film this King tale. She used nothing but animation, computer graphics, and no dialogue. None. It was told on pure visual, sound, and imagination. I found that very intriguing. What was even more so was, she also filmed it in black and white. No color of any kind was used. That gave the futuristic look of the spacecraft an even more unique appearance and it made the planet of sand even more eerie. It's very deep, artistic, and creative. Personally, I would like to see King's The Dark Tower series filmed this way, it was that unique. I enjoyed this take on Beachworld and found it very entertaining.
RANK: 8/10
Regista/Director: Maria Ivanhoa
Usa 2012
Posted in Anime by Tony Northrup on November 23rd, 2013 at %I:%M %p.