RANK: 7.5/10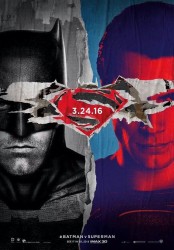 The story begins many months after the events of the 2013 film, Man of Steel. After his battle of chaos and destruction against General Zod, Superman is being viewed by the public a little differently, not just as a hero, but many are questioning why he's even here, and what are his true intentions? During that battle, Superman's destruction of buildings, and the city of Metropolis caused many casualties, and even death.
Some of this destruction hits home with another superhero, Batman, who had offices in the city that were destroyed, causing many to lose their lives. Batman now sees Superman as a threat, and begins to investigate just who he is. During a fundraiser at LexCorp, Bruce Wayne/Batman, needs a main drive from a computer that may shed some light into his investigation. However, the drive is stolen by a mysterious guest. Now Bruce not only has Superman to investigate, but this new character, a mystery woman. After a bomb attack on the U.S. Capitol, Superman is blamed and goes into exile. Batman then believes the Man of Steel must be destroyed. He soon discovers that one way to destroy Superman is by Kryptonite. But where to find it? Enter super villain: Lex Luthor. Lex runs LexCorp, and has his own personal agenda concerning Superman. With a backplot of his own, Lex Luthor begins his dirty work, eventually pitting the two superheroes against one another.
Thus the battle of 'Good vs Good' begins! The fight is action-packed! There are many twists and turns throughout the film, and Lex Luthor has his own diabolical monstrosity who he unleashes upon the two superheroes. Together they now must face yet another obstacle. But wait! What's this, another superhero? Wonder Woman! To find out if our superheroes win the battle, if Lex Luthor pays for his dirty deeds, and to see where all this leads…I highly recommend Batman v Superman: dawn of justice.
I had a lot of doubt a few months back about this film. I just didn't know if two superheroes from different worlds, battling each other, would really work. I was wrong. This film was full of action, excitement, fun, little nods to both film franchises, and mind blowing special effects. There's a lot to take in with this film, and I know some filmgoers are seeing it for a second time. I thought Ben Affleck as 'Batman' did a fine job. He brings a new slant to the Caped Crusader. Henry Cavill as 'Superman' was a good match as well. However, I enjoyed when Gal Gabot as 'Wonder Woman' came on the screen, she added a special flair to the mix, even having her own special theme music upon entrance. However the one character and actor who did an outstanding performance in my opinion, and really made this film, was Jesse Eisenberg as 'Lex Luthor'. He was funny, quirky, and maniacal, but just enough so, as not to overkill the character. As a kid I enjoyed the original Superman so much, I was convinced there could be no greater Lex Luthor than Gene Hackman…I stand corrected.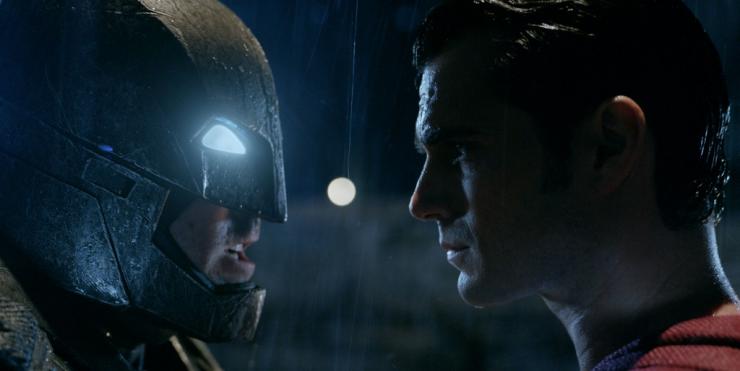 The rest of the cast, many from 2013′s 'Man of Steel' include: Amy Adams (Lois Lane), Diane Lane (Martha Kent), Laurence Fishburne (Perry White), and new characters: Jeremy Irons (Alfred), and Holly Hunter (Senator Finch), all did a great job. The film was directed by Zack Snyder, who also directed Man of Steel. Although this film is entertaining, brace yourselves for a 2 1/2 hour visit to the theater. I can say though, it is well worth it, and the time seems to fly by. The next film: Justice League is right on the heels of this film, and will feature the return of many of these same characters, along with many new ones. So there you have it. If you enjoy a good action packed superhero film, and Batman and Superman are two of your favorites, then I can say without doubt that Batman v Superman: dawn of justice is definitely a go see in the theater.
RANK: 7.5/10
Regista/Director: Zack Snyder
Cast: Ben Affleck, Henry Cavill, Amy Adams, Jesse Eisenberg, Diane Lane
Usa 2016
Tags: Amy Adams, BATMAN V SUPERMAN, BATMAN V SUPERMAN review, Ben Affleck, Diane Lane, Henry Cavill, Jesse Eisenberg, superheroes film, Zack Snyder
Posted in Action by Tony Northrup on April 9th, 2016 at %I:%M %p.