RANK: 7.5/10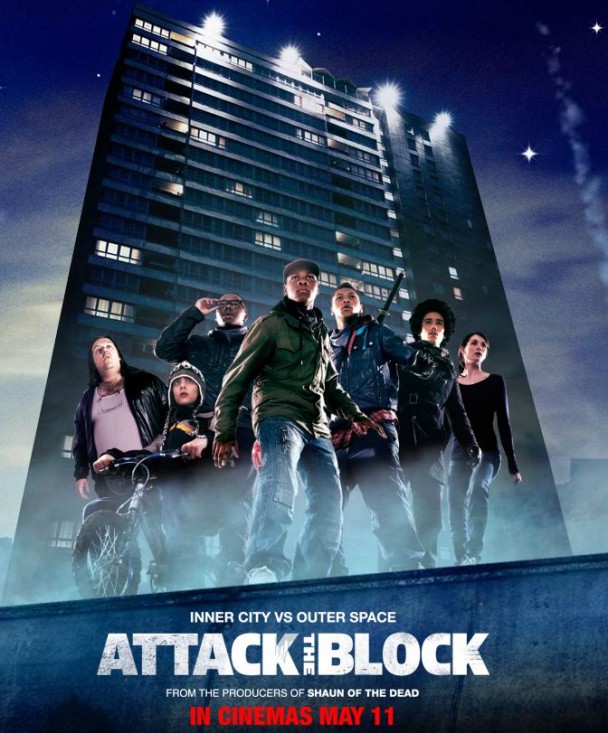 I have always loved UK films. There is just something about them that just makes film watching so enjoyable. On a dark night in Brixton, in the UK, a young nurse, Sam (played by Jodie Whittaker), is on her way home.

She is stopped by a gang of young teens who rob her of her wallet and ring. As she's being robbed, something fall's from the sky and crashes nearby. As Sam escapes the mugging, the young teens go to investigate what it was. They discover it is an alien and kill it. Happy with their new find, they ask to leave it at their friend's "Weed Room", the safest place "on the block".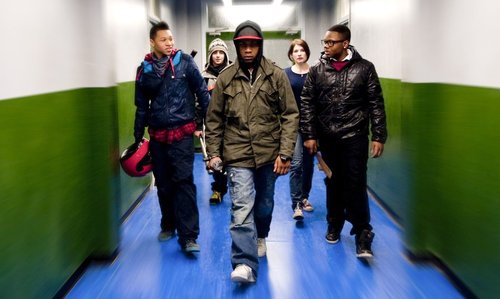 However, just when they begin to make plans to tell magazines and television of their once in a lifetime find, many aliens come to claim what is their's; one of their own. The gang are on the run from furry/glow in the dark teethed creatures that won't stop till they get what they came for. It's time to fight back and take back "the block" … their block!  To find out if the group survive or if the alien's take over, I recommend Attack the block. This is a fun Saturday afternoon popcorn-type of film that is full of laughs, scares, and excitement. For pure fun, it is worth your time.
RANK: 7.5/10
Regista/Director: Joe Cornish
Posted in Action and Sci-fi by Tony Northrup on April 20th, 2013 at %I:%M %p.